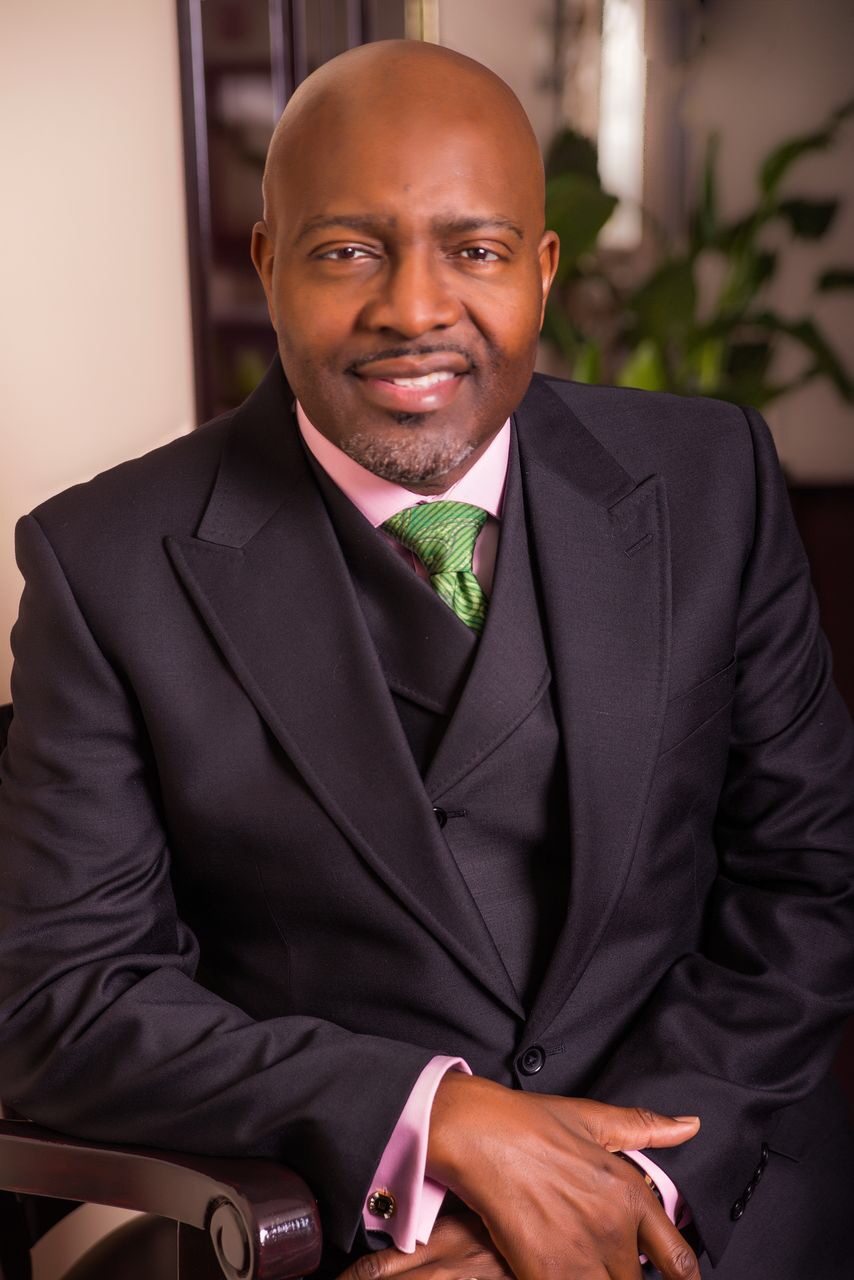 Bishop Merton L. Clark
Bishop Merton L Clark
Truth Revealed International Ministries, Inc
Palm Bay, Florida
Bishop Merton L. Clark serves as the earthy founder and Pastor of Truth Revealed International Ministries, Inc. Bishop Clark's education consists of a Bachelors in Biblical Studies from Brevard Christian University, a Masters in Christian Counseling, and a Doctorate of Philosophy in Christian Education.
Bishop Merton L. Clark established Truth Revealed International Ministries, Inc. on April 2, 1995. He later was licensed and ordained on July 16, 2000, under the authority of the Covenant Fellowship International (CFI), where Bishop Vaughn M. McLaughlin is the chief presiding prelate.
In addition to serving as Senior Pastor of this local fellowship, the ministerial mandate for Bishop Clark extends across the United States and onto foreign soil. Bishop Clark was consecrated to the Office of Bishop on February 25, 2012. He serves on the presbytery council of Covenant Fellowship International (CFI) which has been established to help assist Bishop Vaughn M. McLaughlin as he gives apostolic oversight to Bishops and ministry leaders all around the world. Bishop Clark is a regular host of the Treasure Coast edition of the "Praise the Lord" telecast on TBN. Bishop Clark is the CEO of Merton Clark Ministries (MCM), Clark's Services Inc., Kingdom Keys for Business, and Leadership Solutions. He is also the founder of the H.E.L.P.S. Community Initiative which is designed to stimulate growth and synergy in the community economically, socially, and educationally. Along with his wife Pastor NaNette Sebrena, Elders, Pastors, Ministers, and Ministry Leaders assists him in overseeing the varied and multi-faceted areas of the ministry.
Bishop Clark's commitment to Ephesians 4:11-12 "and he gave some apostles, prophets, evangelists, and some Pastors and teachers; for the perfecting of the saints, for the work of ministry, for the edifying of the body of Christ:" continually provides a base of support and Christian nurture. These attributes are evident throughout the congregation of Truth Revealed International Ministries and have been sustained throughout its phenomenal growth.
Office: 321-952-5151
2838 Palm Bay Road, N.E.
Palm Bay, FL 32905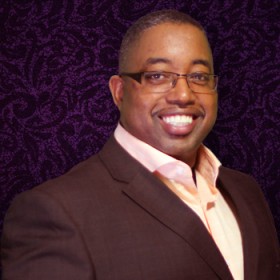 Bishop Derek Calhoun
Bishop Derek L. Calhoun is the Co-founder and Senior Pastor of New Vision International Ministries of Bridgeport, CT since 1999. Bishop Calhoun was ordained a Bishop in the Lord's church in 2012 with Covenant Fellowship International, where he serves as an Elder on the three-member Presbytery Council under the apostolic authority of Bishop Vaughn M. McLaughlin, presiding prelate and Co-founder of New Vision International Ministries.
Bishop Calhoun earned a Bachelor of Arts degree in English from Howard University with a minor in Economics. He also earned a Master's Degree in Divinity from Howard University's School of Divinity where he graduated among the top three students in his class. He has been actively engaged in ministry for over thirty-eight (38) years, preaching and teaching both nationally and internationally. He is also actively engaged with civic and government officials in the development of the Greater Bridgeport region.
Currently, Bishop Calhoun is the principal/founder of Kalli Corporation, LLC, a business-consulting firm. He also advises and facilitates incubation of several businesses on the New Vision campus and in Greater Fairfield County. In addition, he is Chairman of the Board of Directors for the Park City Regional Development Corporation of Connecticut and a founding Board Member of FaithACTS for Education. Bishop Calhoun also recently released his first book, "Breaking Out of the Recession Mindset" (Thirty Thoughts and Thirty Days to Change). Bishop Calhoun was named MS Corporate Achiever in 2010 by The National Multiple Sclerosis Society, Connecticut Chapter and has also been noted in the Fairfield County Business Journal.
Bishop Calhoun and his wife, Lady Sharron L. Calhoun, have been married for over 26 years and have four daughters. In addition, they have ministered in the areas of marriage and relationships for over 20 years. Above all, Bishop Calhoun loves God and is completely committed to doing God's will in his personal life while attending to the spiritual development of New Vision International Ministries.
Bishop Derek L. Calhoun
Email: dcnewvision@aol.com
New Vision International Ministries
130 Gregory Street
Bridgeport, CT 06604
Email: nvimoffice@gmail.com
Office: (203) 384-1077
Fax: (203) 384-9739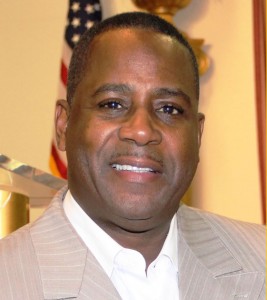 Bishop Alfred Blue
Bishop Alfred Blue, Jr. is the founder and visionary leader of Family Life International Ministries, a faith-based, inter-denominational church in San Antonio, Texas. Bishop Blue's outstanding leadership qualities strengthen church leadership through the development of vision and strategic planning, administration, and leadership development.
He also founded Hope Strategies, Inc., a non-profit, community Development Corporation, established in 2000. Hope Strategies' mission focuses on addressing the blight, social and economic ills, and educational deficiencies that plague our communities. Bishop Blue is also the founder of "How to Father Training Solutions" – a community service agency and training organization created specifically to address parental skills for men who are fathers. His leadership and vision combined with the efforts of Family Life International Ministries are powerful voices in the Body of Christ.
He and his wife, Pastor Veron, have been married for twenty-one years. They have two wonderful sons, A.D. and Austin.
Office: 210-637-5673
5814 Rittiman Plaza
San Antonio, TX 78218